Resume Evaluation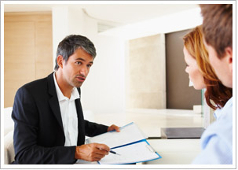 When did you last review your resume (curriculum vitae / CV ). Reviewing your resume is like looking at your face in the mirror. You can't look at your face without using a mirror! We provide you that critical mirror that gives you a true picture of your resume. It is totally unbiased and true reflection of your resume. What is right and what is wrong; what needs to be amplified and what needs to be glossed a bit. We give you the right advice. Of course, you have the final right to accept or reject our advice.
Who will evaluate your resume and provide a critique?

The Founder Director S.C. Kalia has personally screened over half a million resumes in the past 25 years. Besides this, he has conducted at least five thousand interviews for recruitment at various levels. During these two and half decades he has handled various facets of Human Resource in ONGC, Jindal, Total Oil and Knights & Bishops ®. He will personally go through your resume and evaluate it. The full process is given below:
The Process:
a. Send your existing resume by email at info@knightsandbishops.com. Mention "Resume Evaluation" in the subject line and attach the resume as a word document.
b. Make payment as explained below. We will call you over the phone and also contact by an email to confirm the receipt of the payment.
c. Once the payment is received, we will send you the Resume Evaluation Report by email.
The Resume Evaluation Report:
The Report will be of about 500 words which will cover various aspects of your resume. For example, whether you have appropriately explained your current and previous jobs, whether the achievements have been over or under emphasised. Specific areas will be highlighted that need to be re-written. Some of the elements of resume layout like font, style, language, alignment etc. will also be commented upon. The report will also carry a short personalized remarks by S.C. Kalia whether the overall look of the resume is satisfactory or not and what needs to be done to improve your image while re-writing the resume.
Time Frame:
Two Business Days after the receipt of the payment.
Professional Fee:
INR 630 (Service Tax @ 12.36% amounting to INR 80 to added)
Note: Candidates residing abroad are required to bear the ISD call charges.